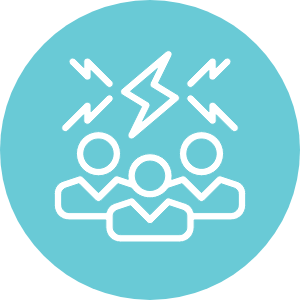 We are a collaborative and supportive group of over 100 executive leaders of community social service agencies from all regions of British Columbia. Our members benefit from working together to accomplish four goals:
Goal 1: Provide a Collective Voice for Social Service Sector CEOs across BC
As part of a collective voice, our members are stronger. In recent years we have supported our members by establishing a new rate group with WorkSafe for Shared Living, supporting agencies in legal disputes, and negotiating contracting processes with CLBC.
Goal 2: Promote Leadership Development and Mutual Support
As a member of the BC CEO Network, you are entitled to
3 General Meetings each year to learn from experts and each other
At least 3 Professional Development days each year for leaders and senior staff
Weekly email bulletins that share pertinent information
Members website to share information
Access to talented and seasoned leaders willing to share their expertise
Goal 3: Promote Effective and Efficient Business Practices
The CEO Network shares best business practices at General Meetings and Professional Development days. The Network also seeks legal opinions and interpretations on behalf of its members on a variety of issues, including taxation, employment standards, and business practices. The Network Board regularly surveys its members on a variety of business topics and brings their concerns to the appropriate provincial table
Goal 4: Emphasize the Importance of Taking Care of Oneself and Other CEOs in our Network
The objective of the final goal is that CEOs are healthier and happier through mutual support and education about personal health, including wellness at work. Members of the CEO Network support each other in a professional and collegial manner on many levels, including wellness.
---